IV Infusion Therapy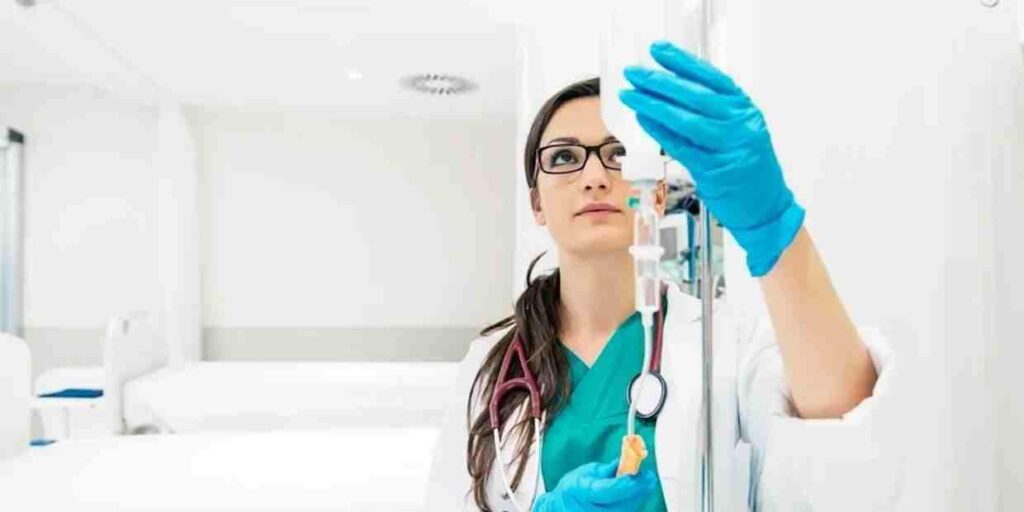 What is IV Nutrition Therapy?
IV Infusion Therapy is a method of delivery that bypasses the GI tract and delivers nutrients and essential vitamins directly into the blood stream for absorption at the cellular level. Our various cocktails can help support your immune system, reduce inflammation, fight common upper respiratory infections, boost energy and will leave you feeling great!
OUR MOST POPULAR IV DRIPS
CLASSIC MYERS COCKTAIL
The Myers Cocktail has been around for over 30 years. Combat fatigue, boost your immunity, fight off common colds and flu or use as a hangover remedy! This Classic cocktail is packed with Magnesium, Calcium, B-complex, Vitamin C, and Normal Saline.
$240
IMMUNITY
Feeling run-down? Need a boost? This blend of potent antioxidants and essential nutrients can help your immune system counteract free radicals that can cause cellular damage. Ingredients: Zinc , Vitamin C, Vita(B)-complex and Normal Saline.
$170
THE ATHLETE
You've been working hard and pushing your body. Now, recover faster, replenish, restore, reduce inflammation, and enhance your performance with this blend bursting with antioxidants, minerals, and essential vitamins! Ingredients: Vitamin C, Vita(B)-complex, Amino Blend (Glutamine, Ornithine, Arginine, Lysine, Citrulline, Carnitine), Mineral Blend (Magnesium Chloride, Zinc, Manganese, Copper, Selenium) and Normal Saline.
$200
HIGH DOSE VITAMIN C
Vitamin C is a powerful antioxidant and plays a major role in the body's immune system. High dose Vitamin C may help protect the body's cells from damage and support various cellular functions. Note: Blood-work required prior to infusion.
25/50g – $175/$200
HANGOVER REMEDY
Rough night? Re-hydrate, flush out toxins, replenish lost nutrients and get back on your feet in no time at all. This cocktails boasts a unique blend of antioxidants, minerals, and essential vitamins to help you feel great again. Ingredients: Calcium Chloride, Vita(B)-complex, Amino Blend and Normal Saline.
$200
---
ADD ONS & SHOTS
WEIGHT-LOSS SHOT
Lose weight and feel energized! Our weight loss or "fat-burning" injections combine the power of lipotropic agents (natural ingredients which play an important role in how the body uses fat) and B vitamins which also aids in fatty acid synthesis and energy production. Ingredients: MIC (Methionine, Inositol, Choline), L- Carnitine, Vitamin B1, B5, and B12.
$80
GLUTATHIONE
A powerful antioxidant that helps detoxify the liver, brightens the skin, and reduces inflammation.
$65
Vitamin D
50,000 IU
(Lab work documenting deficiency required)
$40
Vitamin B12
$40
The statements have not been evaluated by the Food and Drug Administration. These products are not intended to diagnose, treat, cure or prevent any disease. This service is intended only for healthy adults.
WHAT WE OFFER
SERVICES
Location
Your NEIGHBORHOOD CLINIC
454 MORRIS AVENUE
SPRINGFIELD, NJ 07081
Phone: 908-386-5352
Fax: 908-484-9447
Office Hours
Monday
Tuesday
Wednesday
Thursday
Friday
Saturday
Sunday
9:00 am – 5:00 pm
9:00 am – 5:00 pm
9:00 am – 5:00 pm
9:00 am – 5:00 pm
9:00 am – 5:00 pm
Closed
Closed
Get In Touch